Purchasing a house may be the biggest investment in your life, so you need to know what a real estate attorney is? What do they do for a buyer? How can a real estate attorney help you in purchasing a house in Ottawa? Let's take a deep dive into the real estate information to know about real estate lawyers.
What is a Real Estate Lawyer in Ottawa?
An Ottawa real estate attorney is a legal professional who has many years of experience in suing real estate disputes between parties or handling legal necessities while transferring real estate property during purchase. They are highly professional in disclosure fraud, mortgage fraud, subdivision, and zoning laws. Whether you are a buyer or seller, it is essential to hire a real estate lawyer in Ottawa to ensure the smooth process of transferring and getting the real estate property.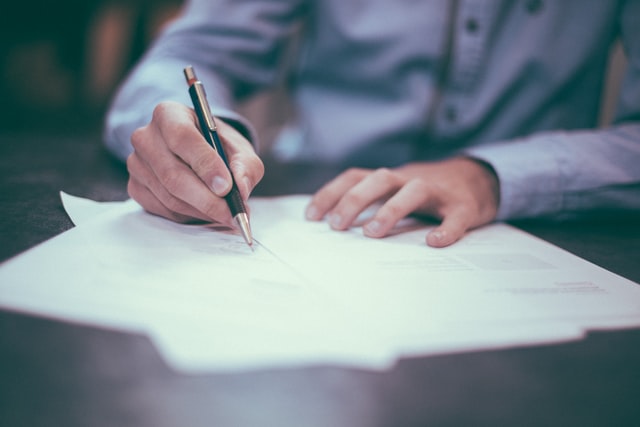 How to Find an Experienced Real Estate Attorney?
When you are looking for a dedicated real estate attorney to buy your property, ' How to find the right one?' this question always pops into your mind. Surely a skilled and reliable real estate attorney is worth adding satisfaction and reducing mental tension. Here is some factors of the Ottawa real estate lawyer which may help you choose the right one without any hassle. 
A real estate lawyer must have a certificate and license

It is good to have a strong negotiation skill and a big network with different states real estate attorneys will help his client

Having practical experience in dealing with real estate property, on transaction of properties and contract negotiation. 
How can a Real Estate Lawyer Help you?
Hiring a real estate lawyer can be worth finishing the process without being worried. If you go without the aid of a real estate lawyer in Ottawa, it is sure for you to make a mistake. But why? This is because the functions of the transferring property are not easy at all. So, here are some functions of an Ottawa real estate attorney with their extensive knowledge. 
Review of Title Documents
A little document represents the legal ownership of the people to real estate property. A real estate lawyer in Ottawa searches and reviews this essential document on behalf of the buyer. The title search is one of the essential problems in transferring real estate property between buyer and seller. But, attorneys make sure that property is going to be sold without any encumbrances like judgments. A real estate attorney is a dependable person who provides more knowledge and suggestions to make sure the seller is going to be satisfied with this issue.
Helps in the Filling Process 
When a property is sold, filings are an essential issue. Ottawa real estate lawyer is a highly experienced professional who performs all types of real estate auctions to be filed at the state level. If there is an issue of transaction like a certain type of construction is not allowed. A real estate attorney makes sure the transaction is done smoothly by doing possible things according to the Ottawa state. 
Closing
Closing is a closing table where both buyers and sellers take part in the closing table. All papers regarding the buy and sale of property are signed by both parties. The real estate attorney helps the buyer understand all the documents in reading to complete the real estate property buying process. The ownership of real estate property is conveyed after the closing.
It is essential to know that there is also a real estate closing lawyer. The real estate lawyer in Ottawa goes hand in hand with a closing attorney. In addition to this, there may be any delay to recheck every document that may have any mistakes which can lead to a question about lawful ownership after the closing.
After the closing, the real estate closing attorney will register every document about buy and sell process with the court's system and it is a lawful transfer of the property to the buyers
Real Estate property buying issues are a really difficult and big issue for the buyers. If you want to be right in this process, property buyers can hire a real estate lawyer in Ottawa to make sure the process of buying a home is smooth and easier. So, it is beneficial to have a real estate attorney for purchasing a home or real estate property. 
Get in touch with FMLPC for a real estate lawyer!
If you are looking for an experienced real estate lawyer for buying a home, get in touch with FMLPC. We have lawyers who have many years of working with local and international businesses as well as individuals, vendors, tenants, builders, agents, and insurers with respect to a wide variety of real estate issues. Our Ottawa real estate lawyers have the relevant experience and the business-minded approach which is essential to provide efficient and result-oriented solutions with respect to any real estate issue. 
To know more about real estate law or hire the right one, you can contact us at (613) 257-7772 today!