Undergoing separation from the better half is the most painful and traumatic experience in one's life. It creates more problems when you have children involved. There are a lot of issues and questions that need to be tackled during the whole process such as the settlement of the custody issue, the support offered to the child and the spouse, and the distribution of the property. Most importantly, separation leads to financial issues as partners no longer want to continue the joint ownership on things. This interferes in the ability to maintain the quality of living that the partners used to enjoy in their happy days. All these issues can only be handled by a good family lawyer.
Hiring a lawyer helps you understand things better
People often wonder if they need a lawyer when they can amicably separate. But hiring a lawyer leaves you with many benefits as he will provide the necessary piece of advice on how the legal terms can be applied to protect your interests in the process. If you get into divorce agreements without knowing your rights and obligations you may end up in difficulties later. This is true that hiring a family lawyer would cost you a few bucks but it is worth spending as it will save you from unnecessary legal troubles that may come up which cost you more in the long run.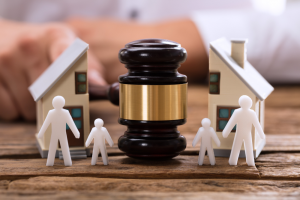 If you are searching for Ottawa family law lawyers, you should be careful about a few things.
Do proper research, before you hire a family lawyer. Make sure the lawyer you are meeting is specialized in the field. You can ask your friends and family members for some reference as well. You can get important information through this way and know if anyone has good experience with a family lawyer.
It is a vital thing to consider while hiring a family lawyer. However, this should not be the only reason to consider as there are many such young and brilliant lawyers who will come forward to take your case and will provide you justice. If you are contacting such young lawyers, you should ask them beforehand the kind of support system they rely on when they face an issue on which they do not have adequate knowledge.
Every lawyer charge differently. You should inquire about the hourly fee of a family lawyer before getting into a contract with him. You must know if the initial consultation which normally scheduled for one or two hours is chargeable or not.
Know about the Retainer Agreement
As per practice, the family lawyer provides you a retainer agreement in written form which states about the services that will be offered, the fees, the deposits and how the bill will be structured in due course. You should review them carefully before you sign it over. If necessary, ask questions.
Check how comfortable your lawyer is
Simply because of the fact that your lawyer is highly competent, he need not necessarily be the right professional for you. During your initial consultation, you can guess this fact. Be attentive towards the suggestions they make for your proceedings. The way they conduct themselves, speak a lot about whether they would serve your objectives.
Keep your financial documents ready while meeting your lawyer
During the initial meeting, your family lawyer will ask several questions on your financial status and will also inquire about the same with your partner. So you bring with you all your tax-related documents and other financial documents like bank statements, mortgage statements, etc to prove your current income status.
Concluding remarks
You should not wait for too long to find a family lawyer as to when things get delayed you will miss out several benefits out of your court case. A family lawyer in Ottawa will also guide you to make the best decisions by way of understanding your legal rights. Indeed, a lawyer will make your situation more manageable by providing an ideal solution to the issues. It will help you to move forward in life.