Divorce can be a painful process with the complications that a court case can present. Therefore, many people follow more peaceful dispute resolution methods like mediation for taking divorce. Some mistakes can derail the mediation process, so pay quiet on social media, especially if you are getting a divorce. Leaving your spouse or showing about your new life can make difficult your divorce negotiations. Not only releasing your anger on social media, but there are also many mistakes that people can make when their marriages are ending.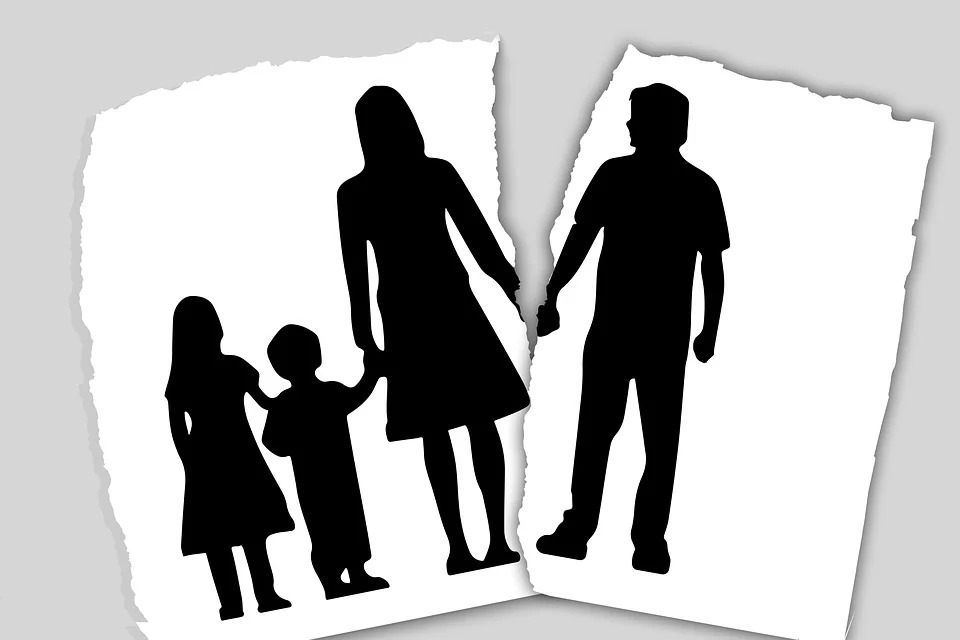 Let's take a look at five mistakes that can upset a peaceful divorce as well as can have significant financial consequences. 
Not Getting All The Paperwork
Having specific documents until years down the road is essential especially if your ex-spouse doesn't want to provide them. And, you can collect paperwork that shows:
Account numbers and balances for all of your financial account

Social security statements showing the earning record and expected future benefits to your spouse

Amount paid for main assets including your house

Receipts documenting home improvements
These documents may help with the separation settlement and future retirement and tax planning as well. But for that, you should have complete paperwork, so it is always better to get in touch with the family lawyer during the divorce process.
Ignoring Tax Consequences
Many assets, including property, and retirement accounts may have the same face value but activate different tax treatments later that can dramatically affect your worth. If you want to protect yourself from these consequences, hire one of the best Ottawa family lawyers for your case.
A Roth IRA (Internal Revenue Service) is worth more than a traditional one with the same balance as Roth withdrawals won't be taxed in retirement. Similarly, other investments could trigger a large tax bill, so make sure you as a divorcing couple consider the future after-tax value of assets during their negotiation. Plus, it is better to get in touch with the family lawyer for the divorce settlement.
Leaving Joint Credit Accounts Open
Although one spouse is ready to take responsibility for a debt, the other can be held responsible if his or her name is on the account. Since your contract with creditors predates the split, they are not bound by divorce agreements. As a separating couple, you can close joint accounts, remove authorized users from credit cards, and transfer the debt to new accounts. To make the process of leaving joint credit accounts open easily, you can hire one of the most trusted family lawyers.
Letting Your Loved Ones Speak For You
Family and friends want to show their support when you are going through the divorce process. But, often, their good intentions can create problems for you. Talk to them about your wishes to keep the divorce civil and ask them to respect this. Besides this, you can ask to direct them to stop communicating with your ex-partner during the process to prevent hurtful exchanges.
Losing Sight Of The Bigger Picture
With so many details to solve, it can be easy to get overwhelmed by the little things. Whether you feel like you are fighting battles that you don't eventually care about or unable to make a clear decision, it is essential to take some time to refocus. Before returning to the discussion, you need to think about your goals and know about what will matter to you in the long-term. For that, you can get in touch with family lawyers to help you focus on your long-term goal during your divorce process.
So, these are six mistakes that you need to avoid during the divorce process if you are committed to a peaceful, cooperative divorce. To get practical judgment according to your desire, you can get in touch with an experienced Ottawa family lawyer.
FMLPC Is Always Ready To Help You During The Divorce Process!
If you are looking for the best family attorney in Ottawa to get a divorce without any hassle, FMLPC is the right place! We have a dedicated team of experienced Ottawa family lawyers who will offer guidance and resources to help couples determine their rights and responsibilities towards each other. You can contact us at (613) 257-7772 to schedule an appointment.