As a parent, you don't want to hear that your child has gotten into trouble. It can be upsetting when especially your children are accused of breaking the law. In this situation, many things can be going through the parent's mind. As a parent, you can be scared, angry and embarrassed as well as may be worried about what the allegation means and how serious it is, especially if it is a charge with which you are unfamiliar. Sometimes, this can be the case when a child is accused of criminal mischief.
If you suspect your child is charged with criminal mischief, get in touch with an experienced criminal lawyer in Ottawa. But before hiring a lawyer, first, you need to understand everything about criminal mischief.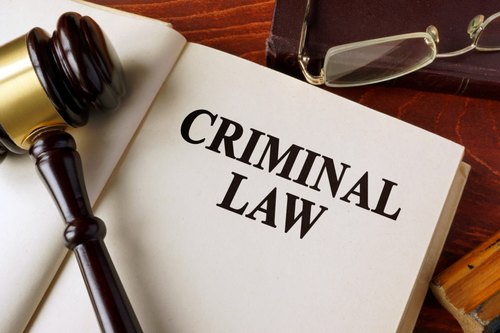 What Is Criminal Mischief?
Mischief is a common crime, especially among young people. This usually includes the intentional damage of another person's property without the intention of stealing it. The damaged property is provided dangerous, ineffective or inoperative as a result of the mischievous act. In many cases, the criminal is not similar to the criminal offence of mischief until they are charged with it. However, the charges are taken seriously in Ottawa and charges will be pushed for even the smallest amount of property damage.
If you or your children have been charged with mischief, you risk the chances of getting a criminal record and you may have to serve prison time depending on the level of damage caused. So, make sure you get in touch with Ottawa criminal lawyers. Mischief includes a variety of behaviours such as:
Vandalism

Destruction of property

Rendering property useless or ineffective, such as letting air out of car tires

Destroys computer data

Denies or interferes with computer access to a person authorized to use the computer

Impeding police investigations

Giving incorrect information to the police

Wasting law enforcement resources
What Does It Mean If You Or Your Child Is Charged With Criminal Mischief In Ottawa?
If you are just trying to pull a funny prank and getting in problem with their parents, most parents expect that their child is going to get into misbehaviour. Before continuing, you as the reader must understand that this blog should not be construed as legal advice, but rather is a basic summary of when our actions and conduct becomes riotous behaviour according to your law. For actual legal advice, you, as a parent should consult an Ottawa criminal lawyer for accurate and up-to-date information.
By understanding what criminal mischief is and what the potential consequences are, a parent becomes aware of the effect their child's actions can have, not only on themselves but on the parents as well. An aware parent is a prepared parent and a prepared parent can help prevent their child from making a life-changing mistake that can have a significant impact on their future
Taking The Charge Seriously
Ottawa authorities take mischief offences seriously and there are many penalties at stake. The potential penalties of misbehaviour depend on the detail of a criminal and the value of the damage. A young person accused of mischief resulting in:
Potential imprisonment of between 6 months and two years

Probation

Fines
The crime can put a huge hurt on personal relationships and leave your child with a criminal record. If your child has criminal mischief at a young age, it can expose his or her to additional penalties and problems in the future. Once you have known how a misbehaviour charge can affect the life of your child, you will understand the importance of looking for legal guidance of a criminal lawyer in Ottawa to discuss a defence as soon as possible. There are remedies available and approaches to minimize the impact of an offence on a young person's future.
Get In Touch With FMLPC For A Criminal Lawyer!
If you are looking for an experienced criminal lawyer, FMLPC is the right solution for you! At FMLPC, our lawyers are highly trained and experienced in all areas of criminal law. Our firm handles criminal charges on both a provincial level and a federal level.
Have your children been charged with criminal mischief? Hire an experienced Ottawa criminal lawyer. For more information about criminal mischief, contact us at (613) 257-7772 today!