The decision of getting a divorce is not an easy task, especially if your family or children are involved. Knowing when divorce is right for you and your family is challenging and takes due consideration. So, how can you know whether it is the right time to give up on the relationships? Here are four signs that may help you and your partner know whether it is the right time for a divorce.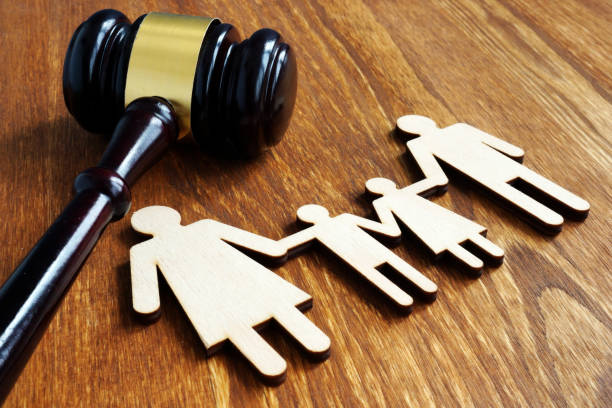 Communication Issues
No wonder, communication issues are one of the leading causes of divorce. As a couple, you need to work as a team and need to be able to come to each other for support and understanding. If you and your spouse constantly feel at-odds and can no longer have conservations about things that matter, it may be a sign that it is time for a separation or divorce. To get justice, you can hire the best family lawyer in Ottawa.
You Are Only Staying Together For Your Kids
Staying together only for the kids may not be as beneficial for your children as you think. It may feel like you are doing what's best for your kids. But, they can most likely see your unhappiness. That's why getting a divorce can make both you and your partner lead better lives, ultimately making your children happier. Staying together only for kids can impact your children's minds. If you don't want to face it, it may contact Ottawa family law lawyers and time to end the marriage.
Toxic Relationship
A toxic relationship is full of negative energy and is one where you were once happy, now all you feel is fear. In some cases, these relationships can even turn mentally, emotionally or physically abusive. While toxic relationships might be worked on in marriage counseling, any type of abuse is unacceptable and should not be tolerated. So, if you are a victim of domestic violence or abuse, it's time to hire the best family lawyer Ottawa for divorce.
There's Been Unfaithfulness
If you or your spouse cheats on the other, it may be the time for a divorce. To make your divorce process hassle-free, you can get in touch with Ottawa family lawyers. An extramarital affair can be both physical and emotional. If you or your partner is a serial cheater or fell in love with someone else, there is no going back to the way things were. Seek counsel and discuss your divorce or separation process is the right option if one of you is cheating.
If you notice these four signs in your marriage, it's time to get a decision of divorce and separation. Make sure you hire the best family lawyer in Ottawa if you don't want to face any issues during the divorce process in the courtroom.
Get Help from FMLPC
If you are looking for an experienced Ottawa family law lawyer for divorce, get in touch with FMLPC. We are dedicated to our work and will advocate strongly for your interests and the interests of your family. At FMLPC, our attorneys have significant experience in the Ottawa family law for clients.
If you are considering a divorce or know you are ready to file, call us at (613) 257-7772 or info@fmlpc.ca today!